Introduction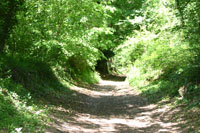 Sustainable development has become the 21st century major priority and the government approach in setting new policies.
For years, the CREPS has commited to sustainable development.
Since 2005, a « sustainable development » commission has raised awareness of the employees of the CREPS on different matters related to sustainable development.
Conferences, debates have been organized and the goals to achieve are listed in the establishment's project and refer to the guide SD 21000 to implement them.
The CREPS Poitou-Charentes has been the first institution of the Sports Ministry to sign the National Strategy of Sustainable Development Agreement in 2011.
It also helps to implement the principles of the standard ISO 26000 relating to social responsibility in the sports world.